"Well... there you go again," Ronald Reagan might say to Barack Obama after it was
reported by the Washington Post
today that Obama has appointed yet another person to the cabinet with skeletons in the closet that failed to show up on a tax return.
Obama has a knack for sniffing out the
unpatriotic democrats
, if you'll pardon the redundancy. This afternoon the Senate committee reviewing President Obama's nominations learned that Rep. Hilda Solis, nominee for Labor Secretary, settled $6,400 in tax liens against her husband's business yesterday. Some of the tax liens had been in place for over 16 years!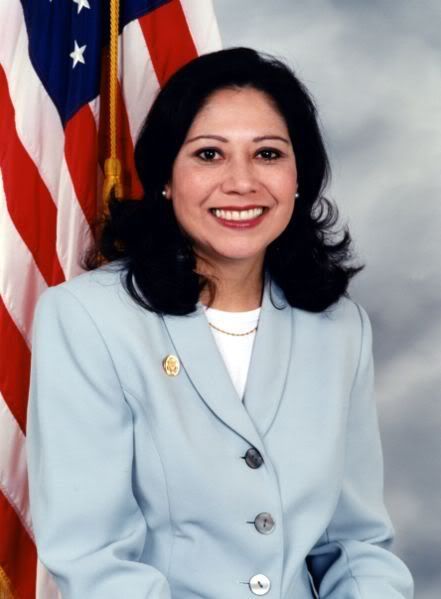 Solis' husband decided to pay the taxes yesterday after
USA Today questioned
Solis and her husband about the outstanding taxes.
Either the lien notices had been accidentally delivered to the USA Today offices for the past 16 years, or Solis and her husband only decided to pay the taxes when it was clear that the media had caught wind of their transgression.
But, by Joe Biden's standards Representative Solis and her husband are just another link in the long chain of unpatriotic democrats who seem incapable or unable to pay their taxes.
Correction: They are always happy to pay back taxes when a cabinet position is on the line.
Is that the change we can believe in?