Your voice is being heard, America! The tea party movement is strong and growing.
Since the first tea party this year on February 27, 2009, thousands of people have gathered for other tea parties around the country.
Now Former Speaker of the House,
Newt Gingrich with American Solutions
is on board supporting the upcoming
Nation-wide Tax Day Tea Party
on April 15, 2009.
Over 300 cities are already planning tea parties, so head over to
TaxDayTaxParty.com
and see where you can get involved.
If you're looking for ideas for your tea party sign, check out my
20 Favorite Tea Party Sign in Pictures
.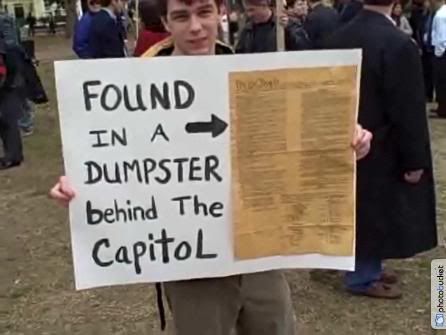 Or see the
photos from the first tea party
held a few weeks ago.