Personally, I don't know how much to make of this. I've seen the "Certificate of Live Birth" produced by the state of Hawaii, and I really feel like this is a closed case. But there are, apparently, at least 400,000 Americans who are not willing to let go of it that easily.
Gibbs faced a question about it today from Lester Kinsolving of World Net Daily.
WND has been running a billboard campaign requesting the birth certificate that has raised around $50,000 so far.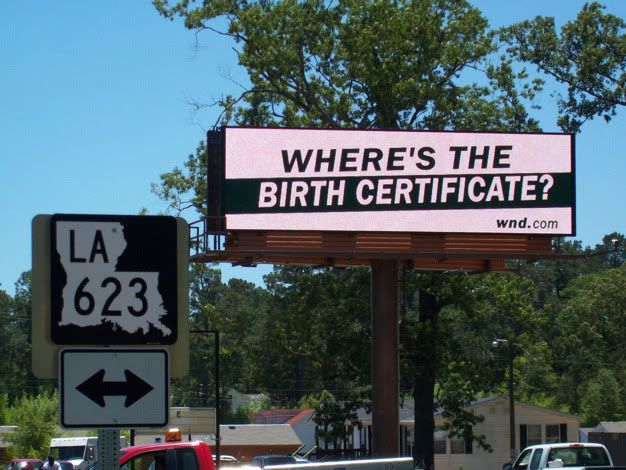 Again, I kind of feel like this is a closed issue and to keep requesting the birth certificate begins to smack of the Loose Change 9/11 conspiracy theorists, minus the psychosis, of course. But I could be wrong.
How many of you feel like this is something worth digging into or should we focus our money and attention on other things like
stopping the confirmation of a racist Supreme Court nominee
?