NBC falls more in love with Obama every day.
Joe Luppino-Esposito at the Examiner
illustrates an example of this in that the NBC store at Rockefeller Center as well as the
online store
is selling "Yes We Did" t-shirts. The shirts are a play on the famous "Yes we can!" mantra often repeated by the Obamabots.
I wrote a review of the t-shirt for the store website.
But when I hit submit, I received this error. Too bad.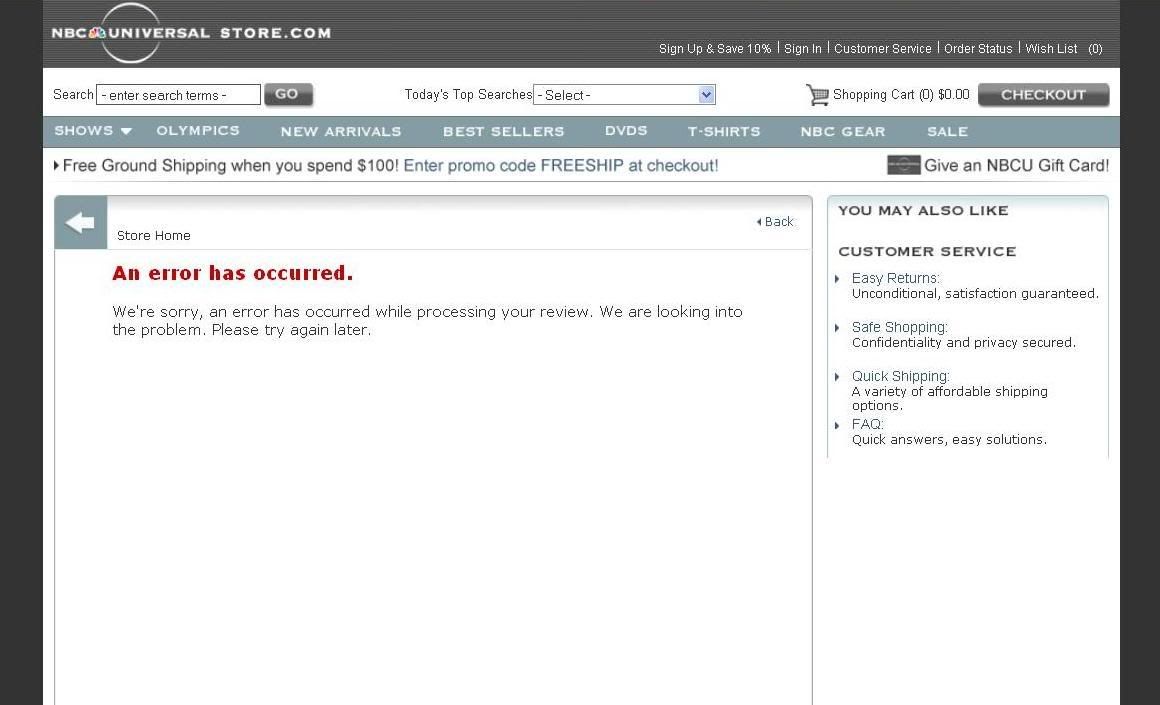 (Hat tip:
Michelle Malkin
)