Drudge linked to this Newsbusters post showing a photo of some posters that are appearing all over LA depicting Obama as the Joker.
But Obama will probably just blame Bush,
which is the modus operandi of his administration
, considering that
Bush appeared as the Joker on Vanity Fair's website
almost exactly one year ago.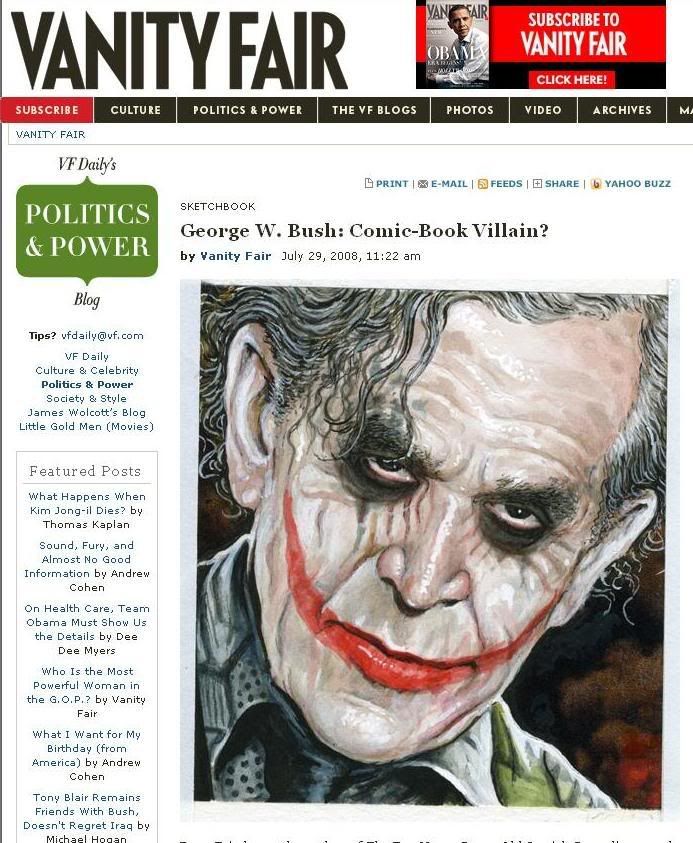 Once again, that evil George Bush is responsible for some mess that Obama has to deal with.