A few drops of rain weren't enough to keep tea-party-ers away in Fort Worth, Texas. There was a great crowd, but I don't have any official numbers yet. I would guess in the range of 4,000, but I'm probably wrong.
Here are some photos I took at the event.

A large crowd showed up in the rain.

John Galt is always prominent at Tea Parties.

Glenn Beck, on the other hand, is a new addition.

"You can't fix stupid, but you can vote it out."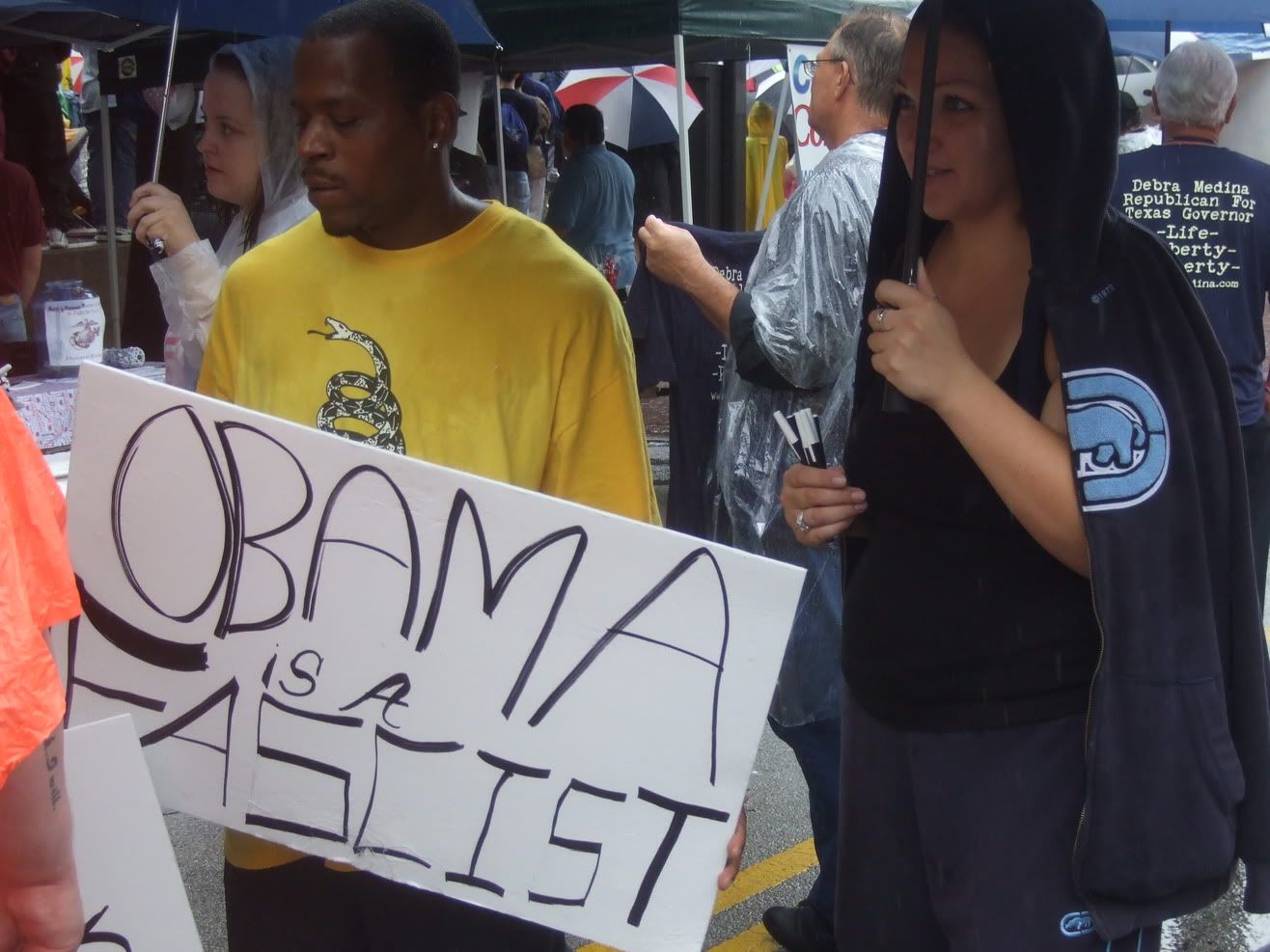 Proof only old rich white men attend Tea Parties. I call "Photoshop."

More crowds in the rain.