If Barack Obama won the Nobel Prize after being nominated less than two weeks, some have wondered whether the field was just really weak this time around. I'm afraid not. Obama's win is similar to the scandalous win by Al Gore over Irena Sendler.
This list comes from
The Weekly Standard
.
Sima Samar
In 1984 communists arrested Sima's husband, so she fled Afghanistan with her son. In 1989 Sima Samar established an organization called the Shuhada Organization for women who were refugees from Afghanistan. The Shuhada provided health care and education for women suffering under the soviet occupation of Afghanistan. In 2002 Sima returned to Afghanistan to become the Minister of Women's Affairs in the post-Taliban Afghanistan. After numerous death threats and other political hardships, Samar stepped down from her cabinet position to assume the role as chair of the Independent Afghanistan Human Rights Commission.
Ingrid Betancourt
You might not remember her name, but you likely
remember the story
. Betancourt had been held for six years as a hostage by Colombian guerrillas when the Colombian government sent a helicopter to where the hostages were being held. Masquerading as fellow rebels, the government officials convinced the rebels that the hostages were to be moved to another rebel hideout. Within half and hour the hostages, including Betancourt, were on the helicopter and were free. Betancourt had been a presidential candidate at the time of her capture and she was an outspoken activist working against corruption the Colombian government.
Denis Mukwege
Dr. Mukwege founded the Panzi Hospital in Congo where his primary role is treating the women and girls who have been victims of gang rape. According to his Wikipedia page, "He has treated 21,000 women during the Congo's 12-year war, some of them more than once, performing up to 10 surgeries a day during his 18-hour working days." Dr. Mukwege won the United Nations Human Rights prize in 2008.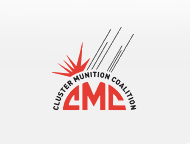 Handicap International and Cluster Munition Coalition
- These organizations are involved in any number of humanitarian causes, but the primary focus of their Nobel nomination was for their work to clean up land mines left over from wars. The mines obviously pose a hazard for people who live in the places where they are planted. Many people have lost limbs or their lives to the hidden bombs from wars that ended years earlier.
Hu Jia
- He is a Chinese activist who has regularly spoken out against injustices taking place in Communist China. Has has been imprisoned on numerous occasions and is currently serving a three and a half year sentence for "inciting subversion of state power." Reports from with the prison state he is suffering from malnutrition and poor medical care. He is known for using the internet to leverage foreign governments to action in the cause of human rights efforts in China. Last year his wife and daughter "disappeared" the day before the opening ceremonies of the Beijing Summer Olympic Games. She had been vocally opposed to the games because of China's record on human rights.
Wei Jinsheng
- Jinsheng has been a political pawn in Chinese foreign relations for three decades. He was imprisoned in 1973 for speaking out against the communist system in China, but was released in order to gain favor with the International Olympic Committee in 1993. When China lost the bid to Sydney, Wei was recaptured and imprisoned. He was released again in 1997 and deported to the United States. Many of his published writings were smuggled from prison after he wrote the works on scraps of toilet paper. Internationally, he has been called the "Nelson Mandela of China" and the "Father of Chinese Democracy."
If only these people had known that the path to a Nobel Prize was paved with pretty speeches and lofty idealism, they could have sat in their comfy Chicago homes while their book royalties rolled in and then played Senator for a few months before becoming the President of the United States.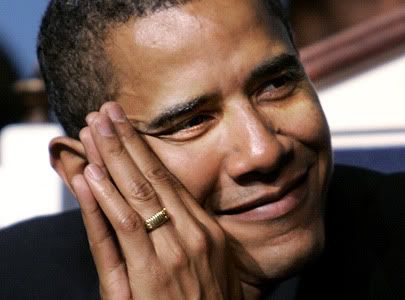 Helping the poor and disabled is for chumps. They should have been eating $100 per pound Wagyu steak and having celebrities over for dinner.
That's
how you bring peace to the world.